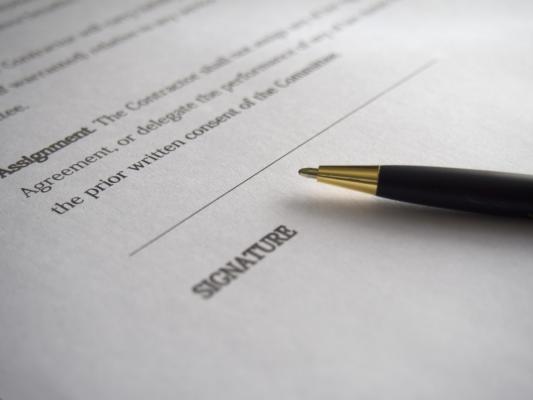 As your county completes its budget approval process, remember fee officials are required to file a letter of agreement. The letter of agreement provides an alternate method of obtaining the authority to employ and compensate personnel in county offices.
Generally, county "fee officials" (those county officials who regularly collect fees for their services) must have authority other than the county budget resolution before they can hire employees. This authority may come directly from statute, by court order, or through a contract called a letter of agreement. T.C.A. § 8-20-101.
Letters of Agreement
The number and compensation of deputies and assistants for fee officials (which include clerks of court, clerk and masters, county clerks, trustees, registers of deeds and sheriffs) may be determined either by a letter of agreement or by a court order under T.C.A. § 8-20-101. If the fee official agrees with the amount budgeted by the county legislative body for deputies and assistants for his or her office, or if the fee official pays salaries directly from the fee account under the "fee system," the official and the county mayor may enter into a letter of agreement using a form prepared by the state comptroller.
The county legislative body is prohibited from reducing the amount budgeted for sheriff's office employees below current levels without the consent of the sheriff, but this prohibition does not apply to other fee offices.
The letter of agreement is filed with the same court in which a salary petition would have been filed, but no litigation taxes, court costs or attorneys' fees can be charged in connection with the filing of the letter of agreement. The letter of agreement must be filed by the fee official within 30 days after the final adoption of a budget by the county legislative body. Also, a new officeholder has 30 days from the day of taking office to enter into a letter of agreement. If you were elected in August, you will have 30 days from September 1 (the day you officially take office).
Read more in e-Li, our electronic library: /eli/county-employee-compensation