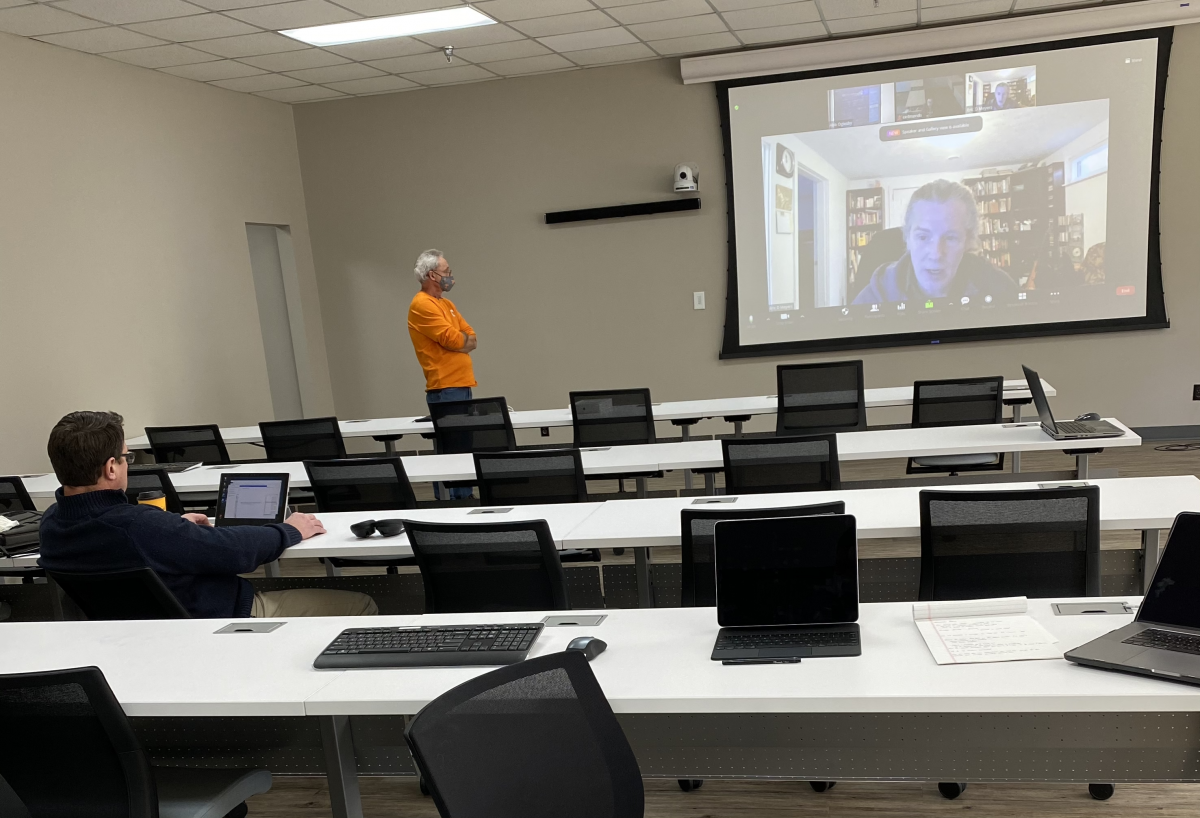 The UT Institute for Public Service (IPS) is expanding its footprint in Middle Tennessee and on the Cumberland Plateau in Cookeville.
IPS already occupies space at 25 West Broad St. in Cookeville where two County Technical Assistance Service (CTAS) employees have offices. Soon, the institute will complete renovation of additional space in the same location. The new space will include a training room to accommodate 46 students, a kitchenette and a touchdown space for traveling IPS employees. It also includes updated audio visual and instructional equipment.
The IPS Training Suite at Polk Ave is also conveniently located off of Interstate 40 and includes ample free parking. The suite, located at 193 Polk Ave., includes two large training rooms, a kitchen, multi-purpose room, three breakout rooms and a large conference room. The bright, open space includes a high quality, audio/visual system throughout.
Both facilities will be used for training by all six IPS agencies and will be open to outside groups when available.