Customer service is an integral part of the work we do at CTAS. It is in our mission and vision – assisting county officials. In an effort to improve our customer service response, we have implemented Zendesk, a customer support ticket system. Zendesk is service-first customer relationship management software designed to improve customer relationships.
What does this mean for you?
You now have a new way of getting the help you need – including the ability to stay in the loop. To use Zendesk, all you need to do is send an email with your request to ctas.support@tennessee.edu. 
Alternatively, you can send in a request right from our website using the blue Help button on the lower right corner. Fill out the form and submit.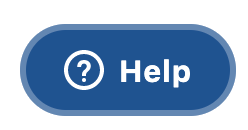 Once you submit your email or web form request, you will receive an email confirmation telling you we have received your request. We will do our best to respond to your request within 2 business days. After your issue has been resolved, you will receive a link to a very brief survey to let us know how we did. We greatly value your feedback – you are the reason why we are here.