The Tennessee State Data Center is hosting a webinar, Differential Privacy and the 2020 Census, on Thursday, May 21 at 1:00pm CT/2:00pm ET.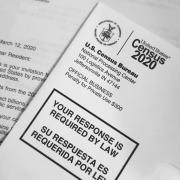 Dr. Nicholas Nagle, Associate Professor of Geography at The University of Tennessee, will be discussing a proposal by the Census Bureau to solve the problem of differential privacy as it relates to the 2020 Census.
Dr. Nagle recently published an article about this topic that provides a good introduction to the topic and its subsequent potential impacts on counties.

Want more information on the 2020 Census? Check out the Census Bureau's website and our recent InfoByte!